Ch. Stan von der Eschelbronner Schlosswiese CGN


D.O.B. Dec 18. 2009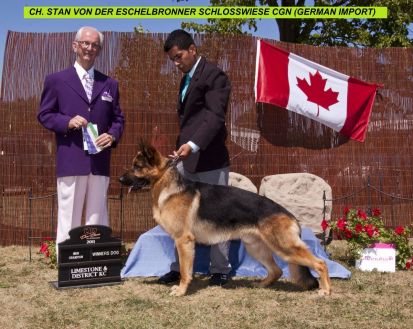 Breeder's Notes:
The bloodlines of this male say it all, the top producing/winning German Shepherds in the world make up his impressive pedigree.

When we brought this puppy from Germany in Feb 2010 at first look when he looked into my eyes I looked back at him and said "you're not Stan" you are a Stanley, and to this day whenever I have Stanley at a dog show (he was a champion @ 17 months with very limited showing) or out and about people always remember him as Stanley. And people who see me always ask "where's Stanley today?" They never forget meeting this magnificent dog.

He has a very clear head, excellent temperament, very loyal and very protective when required. Hips and Elbows are OVC clear of Hip dysplasia and clear of elbow displaysia Stanley is a large male and is a solid as a rock he does 6 to 8 kilometers EVERY DAY. He is really a beauty and is "living the dream" at Burgimwald Stanley is not for sale, but available for breeding to select females.
---
---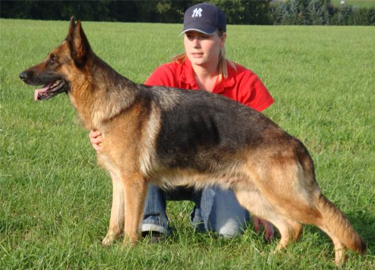 German Shepherd: Female
Born: January 29, 2004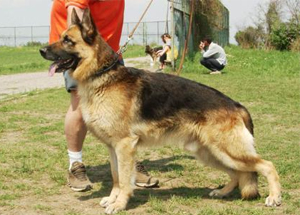 Iko vom Trienzbachtal
SCHH3 IPO3
SIRE
German Shepherd: Male
Born: March 22, 1996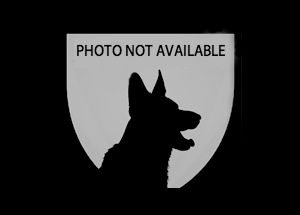 German Shepherd: Female
Born: March 28, 1999